WE'RE NOT DONE!


We're Strong. We're resilient.
And we're all in this together!
THANK YOU 
Thank you for the support and kindness you have shown to our studio and staff throughout the years and during this unprecedented time. The decision to cease in-studio workouts was the right one; our first commitment is to the safety and health of our team and to you, our clients. This will continue as we find creative ways to keep our community strong and connected via online workouts, educational opportunities and resources, and a positive social media presence.

OUR TEAM
Some of you may be wondering about our team. As independent contractors, their livelihoods are directly impacted by these circumstances. They will continue to be paid to teach VIRTUAL workouts via ZOOM, workouts which you will be able to reserve using your regular MINDBODY account. Our goal is to have this set up by Monday with our first class with Miriam starting Monday morning at 930 am.
OUR STUDIO
Your continued participation will support the instructors and the business as a whole. We will add more classes as we see folks committing to this new online world. Monthly dues like yours help support our small business including overhead and expenses (ie. rent) and pay our team for their work. As professionals in the training industry for many years, Tina and I understand first hand the challenges instructors face while raising families and supporting themselves.

OUR HOPE
We're asking our community to hang in with us, maintaining their memberships even though our ability to provide the same in-person services at this time is compromised. We also know that some people will ask to suspend or cancel their memberships and certainly understand that, too. The best we can hope for is to be able to pay our trainers for teaching, make overhead & expenses and have a small business still standing to serve the community we love when this is behind us.
We're working to make virtual training accessible for our trainers and their clients as well. Each made the choice to expand their businesses when they moved to our new location and we have every intention of supporting them now. We are stronger together and we need one another more than ever.
---
WE'RE GOING VIRTUAL




Monday, March 23rd@ 930 am



---
GET READY TO JOIN US ONLINE.
1. Click this link to create your personal ZOOM account.  It's FREE.
2. Reserve your spot via MINDBODY for the VIRTUAL workouts you'd like to attend.  We will limit registration to 30 minutes before class time.
3. Check your email for a "or your class.  Click the link when class starts or a little before if you want to visit with others! 
4. Please note, your microphone and camera WILL be on when you enter the VIRTUAL space, so make sure you are dressed!  No makeup required!
5. The teacher will mute and may turn off cameras for simplicity of display during the workout, but will open it up again afterward for questions, feedback, and chat!
6. Please have patience with your instructors as we navigate this learning curve together. 
---
GET PROPPED

We want you to have what you need at home so we're lending out props to use at home.
We have a limited number of props, please just 2 per person.

The props that will be used in each class are listed on the MINDBODY Small Group Training schedule next to each session.

If you want additional props: All of these items can be purchased on Amazon for between $10-25 per item.
OUR INVENTORY
KETTLEBELLS: (8) 5 LBS  (8)10 LBS  (3)15 LBS
(18) FOAM ROLLERS

FITNESS STRIPS
(20) Heavy resistance
(20) Medium resistance
(20) Light resistance

(2) FITNESS TUBES WITH HANDLES 
DUMB BELLS
(7 pair) 3 LBS
(7 pairs) 5 LBS
(2 pairs) 8 LBS

(15) LARGE STABILITY BALLS

(15) SMALL ORANGE STABILITY
(15) PURPLE YOGA BLOCKS
* We also have 4 used large balls for sale for $5 each (Blue)
---
FIRST COME FIRST SERVE.
Email info@pilates1901.com to let us know which 2 props you want to borrow,

You may check out and pick up your props at the studio Sat or Sun afternoon.
We will meet you at the door.
---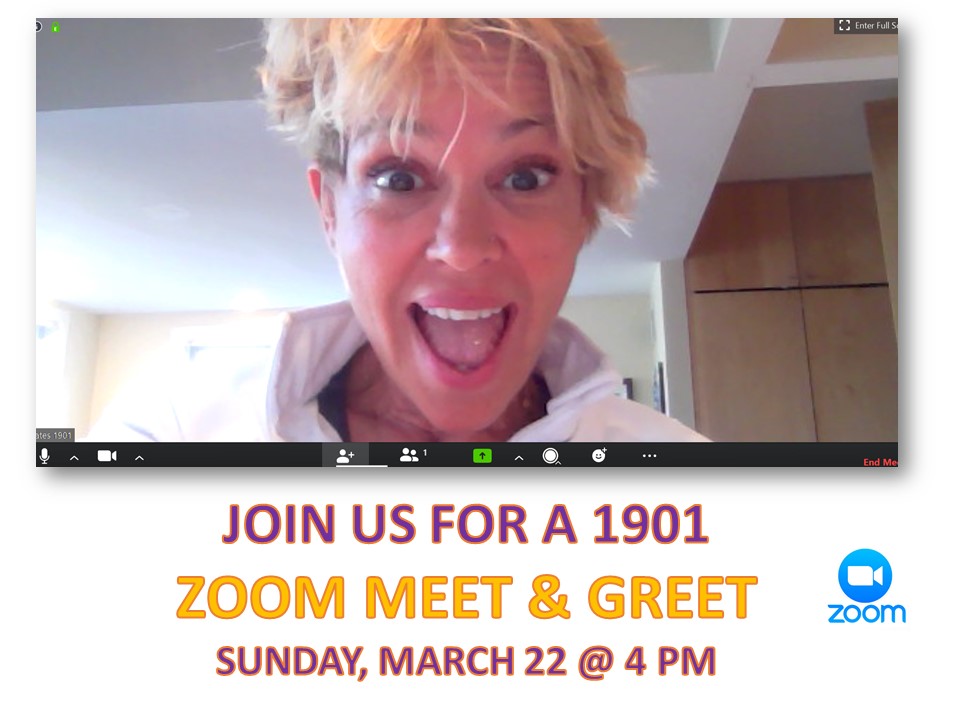 ---
1. Go to your zoom account @ 4 pm
2. Click Join a Meeting.
3.  Enter Meeting ID  984069479
---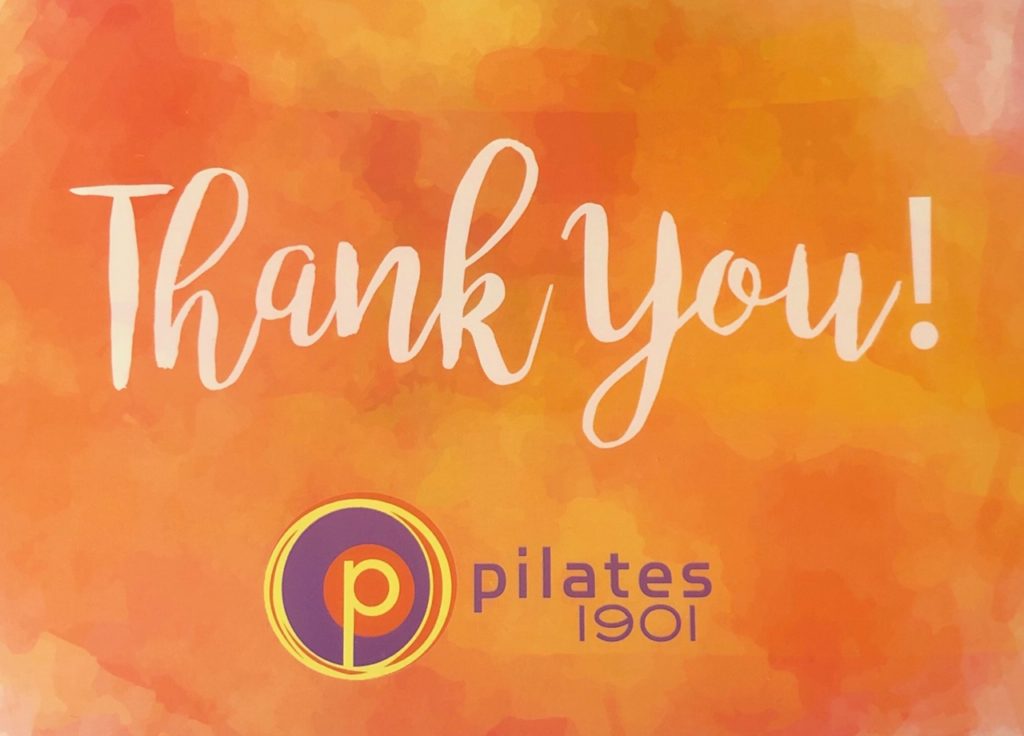 ---