Many thanks to my friends Michelle Davidson and Joel Nichols for welcoming me every other Thursday morning to discuss what we can do each day to be proactive, healthy,  and happy!   I am so grateful for the opportunity to share!
You don't have to let Spring Break Derail your Fitness Plans
Check out Tina's all in suggestions for keeping it real with these exercises you can do anywhere, anytime for a quick, down and dirty Spring Break Workout!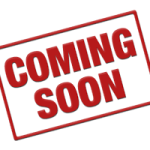 Stay tuned for our brand new Pilates 1901 Live Stream Studio so you never have to miss your favorite workouts! Mor info in the next few weeks!
Click here for more information on T School, our life and body transformation program which can help you do all of the above!
Click here for more accountability in your goals with our Integrative Nutrition Coaching program.
Have a favorite treat you'd like to share?  Post it below.  Because it takes a village!