Pilates 1901 is extremely blessed to have an immensely talented and caring staff.  Each month we're introducing you to one of our team.  This month it is our pleasure to introduce you to Ms Kim Alvarez, a dancer, Pilates istructor and full time student at the UMKC Conservatory.
Please help me welcome Kim by taking a moment to view her video.  She's also demoing some great Chair exercises to target your triceps, hamstrings and butt muscles just in time for Spring Break!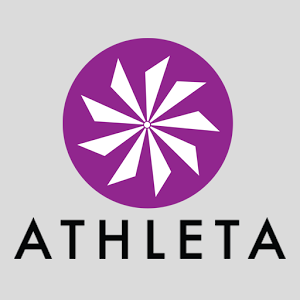 Kim is also one of our featured instructors all month long as Pilates 1901 and Athleta team up to get you in shape and looking good!
She and co-trainers, Lisa Looy and Tina Sprinkle, are bringing it to you each week as they lead CORE SUNDAYS at the Athleta store on the Country Club Plaza.
These workouts, every Sunday in March at 11:00 am are completely FREE and guaranteed to get your abs and buns in swimsuit shape.  Bring a friedn, come with your T School Team, or dare your husband to try it!  We want everyone in KC to know about the benefits of Pilates AND how good you can look in your Athleta apparel!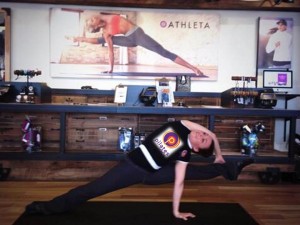 That's right people!  Talented and gifted staff, an amazingly beautiful studio, fantastic classes and friends in the fashion industry- Pilates 1901 has it all!   For more info on Getting Started, click here.
Sunday, March 16th     Mini Ball Workout with Tina Sprinkle
Sunday, March 23rd    Magic Circle Workout with Lisa Looy
Sunday, March 30th    Flex bank Workout with Kim Alvarez
Questions?  email me at tina@pilates1901.com