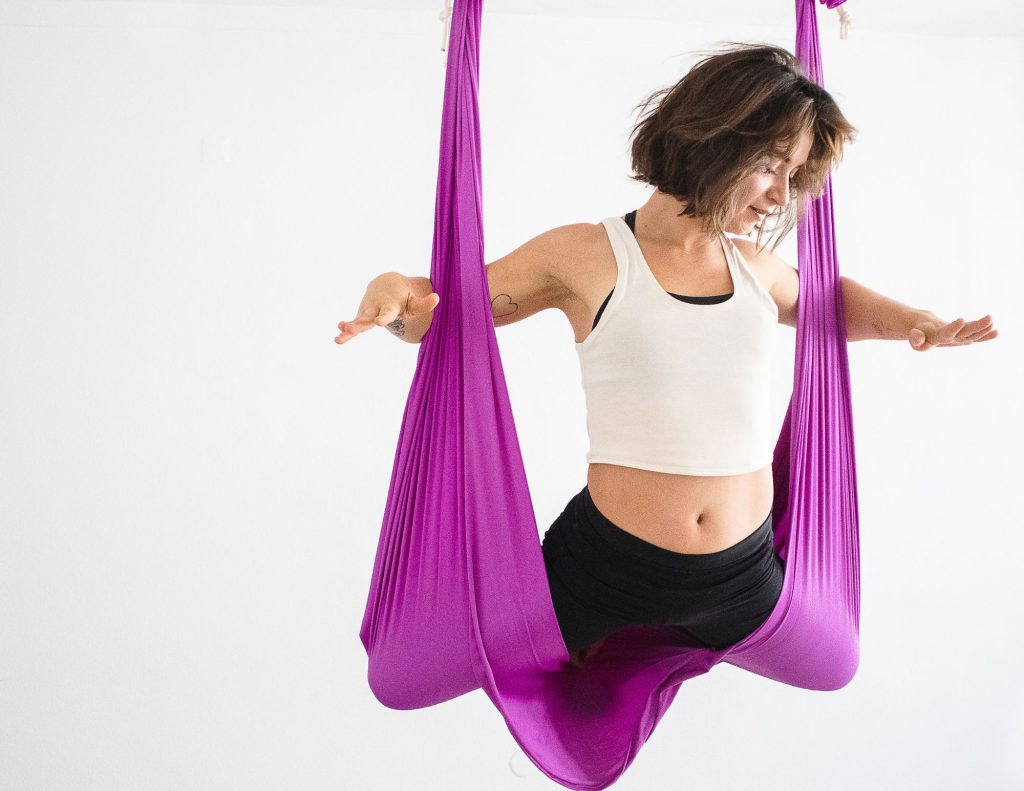 Learn to do Aerial Pilates in the hammock!
Saturday, December 3, 2022
12:00 -1:30 pm 
This dynamic training provides students the opportunity to gain better access to their bodies by working with gravity and silk hammocks. If you are ready to take your practice to new heights,  Aerial Pilates is for you!
All levels are welcome as there is something for everyone, but this workshop is designed to introduce new clients to this practice.
You will learn:
* Safety Precautions in the Hammock
* Rigging & Equipment
* Fundamentals of Aerial Pilates
* Basic Anatomy & Physiology
* Flying Aerial Pilates Series
* Inversion Sequencing
Just $35    Space is limited.