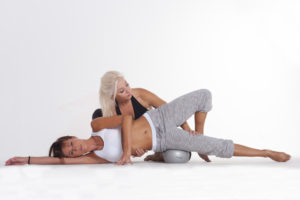 Sign up now for your Yamuna®  Body Logic Session with Kate today!
This is a very detailed and highly organized hands-on therapy. It is recommended that anyone wanting to begin YBR® who has a problem start here if possible. Through one session a practitioner works the entire body working every joint in every range of motion looking for restrictions and possible causes for the specific problem. The entire body is worked in most cases to see how the body has compensated and what all the parts are actually doing to contribute to the pain or problem pattern. The quality of bone, muscle, other soft tissue and, alignment are focused on throughout the sessions.
---
Sessions available August 23rd between 9 am and 3 pm by appointment
Mornings August 25th – September 2nd by appointment
By appointment only.  Kate will email you once registered to confirm an appointment time.

Private Session
$125
---