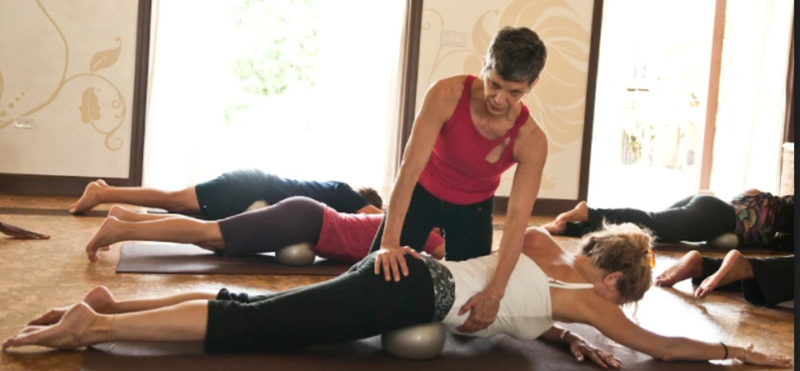 Yamuna® Body Rolling Phase 1-Experiential Anatomy
Date: Friday, Aug 24- Monday, August 27, 2018
Time:  Daily from 11 am – 5 pm 
Venue: Pilates 1901   1901 West 43rd Avenue, Kansas City, Ks  66103  USA
Price: $620 (Sign up by July 10th and get your manual FREE!)
Instructor:  Kate Dunne
For further details email: Kate Dunne   kate@flow.ky
YBR Phase 1 is the first step in the Yamuna® Body Rolling Certification process.
In this dynamic 18 hour workshop, you will learn what we call experiential anatomy. Using the YBR balls, you will be guided to find and feel your own muscles from origin to insertion. You also will learn about direct bone stimulation and joint mobilization the key concepts that make YBR a unique and powerful experience.
Then you will learn a series YBR® exercises to self-fix your own structural issues and experience the power of YBR to maintain a pain-free and unrestricted body for yourself and your clientele.

Who is this training appropriate for?
Anyone interested in going deeper into their own self-care and body awareness this is a powerful offering.

For wellness professionals that want to become YBR certified this is the first step toward certification and can be easily integrated with any technique you already offer.

appropriate for all levels because this work is so healing and adaptable!

$400 Deposit Required to hold your spot
Yamuna® Body Rolling (YBR) is a fresh approach to opening and strengthening your body. YBR will give your body correct alignment and free its energy, all while giving you a complete workout that increases your core strength and tones your muscles.As a non-impact technique to achieve both fitness and wellness, the concept of Body.
Rolling is quite simple: your body weight sinks into the ball as your body elongates this creates traction that allows a deep release giving you the benefits of a full body fitness workout, yoga, massage, and healing — all rolled into one.Body Rolling is the powerful self-help exercise companion developed as a way to give yourself the incredible effects of a Body Logic session. Together they work in harmony to help you achieve a strong, toned body, freeing restrictions, tension or stress.
Learn how to "self-fix" Through group class or private sessions, you will learn specific techniques to release each part of your body. In class, you are given balls of various sizes, depending on what parts of the body you are working. Some balls allow for more detailed muscle and tissue work and other balls release tension to create relaxation and space from head to toe.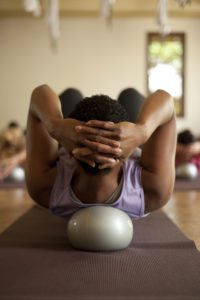 As you roll through the body you feel your muscles "wake up." The ball becomes the skilled hands of a therapist as you allow the ball to sink deep to the bone, reviving your tendons, muscles, and ligaments – turning them on again. This "awakening" is something you can do for yourself. The beauty is you can practice it anywhere. Just you and the correct balls can make a world of difference. 
You can fix you. No matter your age or shape, this works for YOU.Many fitness systems and regimens can end up causing injuries, but YBR is developed to prevent injury. This method is effective for everyone. It will actually increase your vitality through deep myofascial release, bone stimulation, and neurological re-patterning so you can achieve a more beneficial structural alignment. Through YBR you can have a strong, toned, pain-free and un-restricted body. Give your body a sense of freedom.

 $400 Deposit Required to hold your spot
A BALL IS JUST A BALL WITHOUT THE RIGHT EDUCATION!