Last week, Jennifer Niehouse, of itssouwardrobe, came to my house and helped me go through my closet- tossing what I no longer wear (or wanted to wear), creating space for my new wardrobe.  
I realized, as she rifled through a territory few have been before, that I felt a little uncomfortable- I wasn't sure I wanted another person in my closet!  I was out of my comfort zone!
Not being a timid soul, this was a bit surprising to me- and a good lesson.  All too often, in fashion, fitness, and life, we may be cheating our selves from looking and feeling our best simply because, well, it's a bit scary!
Jennifer explains in her itssouwardrobe blog, " I love this quote: ' Women always try to tame themselves as they get older, but the ones who look best are often a bit wilder.' Miuccia Proda, Italian fashion designer and entrepreneur said that and it's often true! 
I worked with a client a few weeks ago and she had at least six dolman sleeved horizontal striped sweaters. I said to her, "Goodness, you certainly like horizontal stripes!" Her response was a look of confusion until she saw how I lined them all up. She admitted she did not even consider herself to even like stripes! Hey…that's okay…BUT SIX? Can we say 'rut'?!"   
Unfortunately, I get it. I think I had 7 blouses with drapey necklines….  We're all creatures of habit, but are our habits moving us forward or keeping us stuck?
Here's 4 simple steps from Glamour to help you get out of your comfort zone and into a new look this Fall!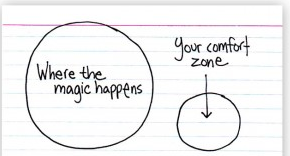 1.  Describe your style:  Pick three words that describe your style (or the style you wish you had) or the vibe you want to give off. Don't be afraid to dig deep—specific words like refined, brainy and Parisian will be better guides than a nondescript pretty or good. Then, while sorting through the sale racks, ask yourself if you can use your style words to describe each piece. If the answer's no, leave it, and if it's yes, keep (and love) it.
2.  What's your hue?:  Throw open your closet doors and take a good look. What color clothing do you have the most of? For a lot of us, it's a neutral shade—black, brown or gray. But the first non-neutral shade that takes up a lot of closet space—that's your It hue, the color you like wearing but don't always think of first. When shopping, keep an eye out for clothing in your It color. Chances are it'll lead you to outfits you never thought of wearing but that somehow feel totally you.
3. Accessorize:   Got a huge pile of random accessories at home? Same here. Pick your favorite piece or a type of accessory and just start wearing it. A lot. In a few short weeks, it'll go from that I'll-try-it-for-a-day item to your signature look. Bonus: It may influence the rest of your wardrobe. Scarf lovers may start wearing Jackie Kennedy-ish pastels, big bangle fans might channel their inner Beyoncé, etc!  Who's your inner celebrity style muse?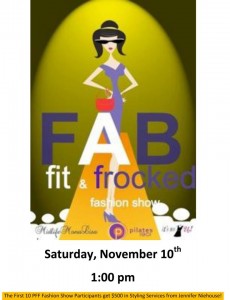 4.  Ask for Help:  Enlist a friend (or even better, hire Jennifer) to spend a Saturday with you. Try on a bunch of different outfits that you usually wear and experiment with a few new ones. Ask your style buddy to snap a head-to-toe photo of you wearing each outfit. Before you review the pics, wait a few days. Then try to look at each outfit as if someone else were wearing it. (No thoughts like, Ugh, I have to hit the gym ASAP or Why does my nose look so weird?)
Pick out five looks that would make you say, "She looks good," if you saw them on another woman. Keep the photos handy when shopping for new styles so you know what to look for.
Best yet, have Jennifer assemble your personal style book – you'll never have to guess what looks good- it's all there laid out for you- head to toe- jewelry to shoes.
Come and see Jennifer's work this Saturday at our Fab, Fit and Frocked Fashion show!  Jennifer's worked with 10 Pilates 1901 clients to help them go from drab to fab and showcase their beauty in a whole new way!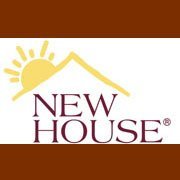 Click here to purchase your tickets!  
It's fun, food, and fashion for a cause- proceeds go to benefit New House.  
And besides, don't you want to see me in my dress up clothes?  🙂  t