In honor of all the Men and Father's that we love… Wade Walker is our Pilates 1901 Peep of the Month!
"I heard about Pilates 1901 from my wife Gena who had a few friends recommend the studio to her.  I started in July 2012 after deciding to not have rotator cuff surgery a week earlier.  My partial tear occurred four months earlier and I had gone through Physical Therapy for a couple of months.  My PT also thought Pilates would be good to strengthen my shoulder muscles. 
 Although I had heard about Pilates,  I  thought it was the same thing  as yoga.  I just was curious about the exercises and discovered it was not just like yoga.  One of  the best aspects of my training is the ability to increase the complexity and difficulty of the exercises as I've worked from someone just beginning to someone who has now practiced nearly a year. I like it because it seems like I am continually learning new exercises.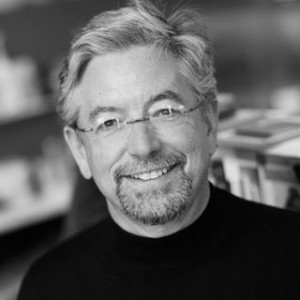 Besides avoiding rotator cuff surgery, my posture is dramatically better; I sit up straight!   I have lost 15 inches and my, my core and upper body are quite a bit stronger.  My flexibility is much improved, my clothes fit better and  I much healthier overall!  All of this creates a very positive mental attitude.
 What do I like about 1901? Well where do I start?  First and foremost is my personal instructor Lisa Looy.  I could not imagine having one better! 
A brief story.  A week ago I spent a few days at Mayo Clinic in Rochester, MN for an Executive Physical.  I wasn't having problems but did so in a preventive nature.  I had turned 60 years old and told them my goal was to make 90 in reasonably healthy condition.  It is a pretty amazing place and saw numerous physicians from Internal Medicine to Neurology. 
Early the first day I had blood work and later met with a Cardiologist (who asked lots of questions, including lifestyle and exercise programs) , had an EKC and an ECG Stress Test.  Then I had a follow up meeting with the Cardiologist.  He looked over the information, glanced up at me and said "Wade, you are a picture of health"!  Needless to say I was a bit surprised, but one hell of an ego boost huh?  Anyway he went on to talk about improving my diet and suggested a bit less wine on a daily basis…..so nobody is perfect.  Truthfully, I give much of the credit for my good health to Pilates 1901 and Lisa Looy.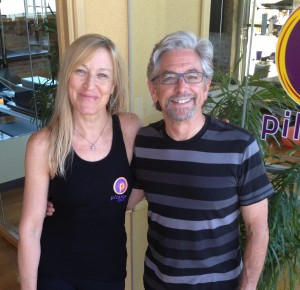 Lisa provides just the right combination of excellent technical instruction, mixing up exercises during the sessions (muscle confusion), encouragement and constructive criticism when it is needed.  I always look forward to coming to my Pilates classes…they are fun and challenging.  Plus Lisa has a great personality, she is fun to visit with, very conversational but keeps me focused on doing the exercises properly!  I consider her a good friend!  A big thank you to you Lisa!!!
Quite often exercise programs are a topic of conversation at dinner and parties, especially as you "mature".  I think Pilates is the perfect exercise program for most any age, especially as you "mature," and I've been recommending it to some of my mature friends."
Thank you Wade for referring other great clients like Steve Wilson, to our studio, who has turned out to be another one of our favorite clients.   Happy Father's Day to you and to all of the Dad's who join us for fun and workouts at Pilates 1901!