Effective Immediately:  Pilates 1901 is offering
Our UNLIMITED Mat/Cardio
Class Pass for just $129 
Formerly $199 per month!
That means that peeps on a 3x week class pass can now attend UNLIMITED classes for the same low price!
All folks on $199 Unlimited class pass will now save $70 each month on your monthly dues!
UNLIMITED CLASSES?  For $70 less per month?


YES!  This is FOR REAL!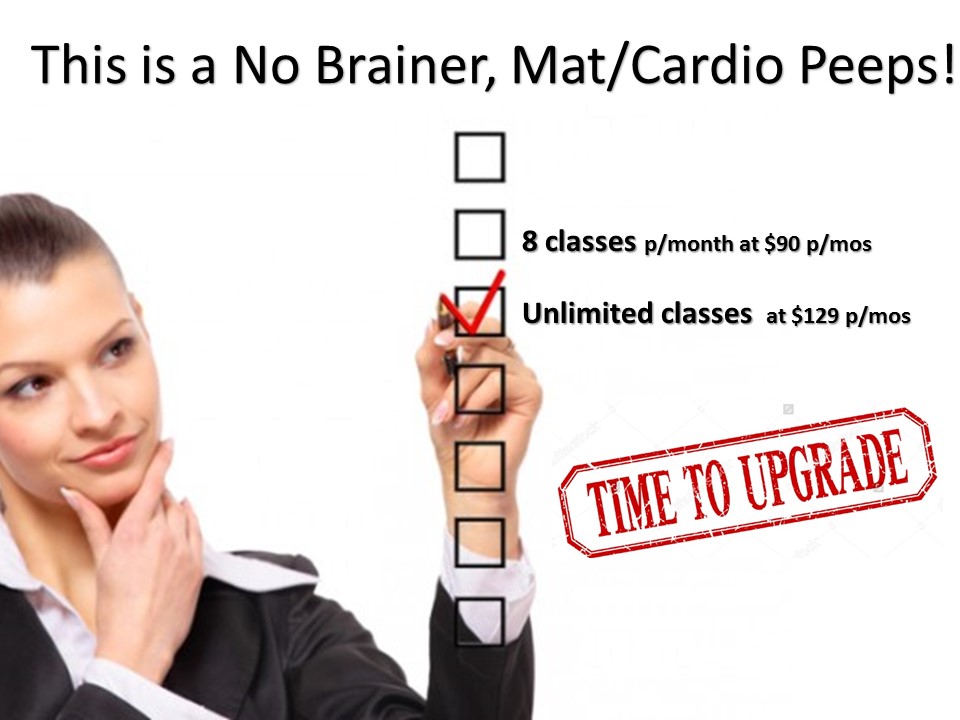 This offer Includes all Mat, Cardio, Zumba, half hour Basic 5 Reformer, Chair and our Restorative Reformer workouts as well as our BRAND NEW
Sunday Morning 50 minute Body Blast Circuit workout!

*OPT IN NOW to UPGRADE from your
3x week pass to Unlimited Status!

*If you're on a 2x week Mat/Cardio Class pass,
NOW IS THE TIME to UPGRADE with this incredible offer!
Click here to access our Spring Class Schedule
EMAIL US or Stop by the Front Desk to upgrade your status today!
* Offer valid with six month packages only. See our desk staff for details!