Are you Sleeping enough?  Skipping your ZZZ's could be sabotaging your health goals…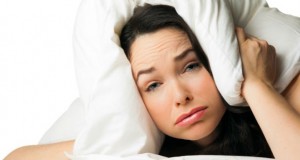 Americans are sleeping less than we did in the past and it is costing us! Rates of obesity, heart disease, stroke, type 2 diabetes, and depression have all been linked to sleep deprivation.  Are you at risk?
Check out my segment on KCLIVE about the costs of skipping sleep and what to do about it!

1.  Losing Sleep Contributes to Obesity.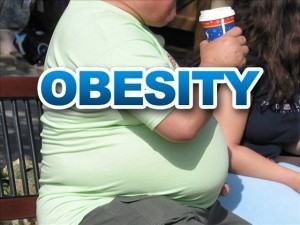 As we all know, the rates for obesity has skyrocketed in the past 30 years. Two out of three adults is overweight and one in three is considered obese.  Childhood obesity has more than doubled in children and quadrupled in adolescents in the past 30 years.  A startling one in 3 children is considered overweight or obese!
Research published in the American Journal of Epidemiology found that women who are sleep deprived are a third more likely to gain 33 pounds over the next 16 years than those who receive just seven hours of sleep per night.
The largest and longest study to date on adult sleep habits and weight is the Nurses' Health Study, which followed 68,000 middle-age American women for up to 16 years. Compared to women who slept seven hours a night, women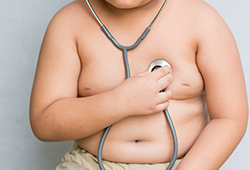 who slept five hours or less were 15% more likely to become obese over the course of the study.  Other studies also link sleeping too much can lead to added weight gain.
Studies following children showed a 45 to 50% greater risk for obesity in infants and children who slept fewer hours.
And childhood sleep habits may even have a long-term effect on weight, well into adulthood. Researchers in New Zealand followed 1,037 children from birth until age 32, found that each one-hour reduction in sleep during childhood was associated with a 50 percent higher risk of obesity at age 32.

2. Lack of sleep alters hormones to make you more hungry the next day.  
Many people believe that hunger is related to willpower and learning to control the call of your stomach, but that's incorrect. Hunger is controlled by two hormones: leptin and ghrelin.
The hormone leptin is intricately involved in the regulation of appetite, metabolism and calorie burning. Leptin is the chemical that tells your brain when you're full when it should start burning up calories and, by extension, when it should create energy for your body to use. It triggers a series of messages and responses that starts in the hypothalamus and ends in the thyroid gland, which controls the way your body stores and uses energy.
During sleep, leptin levels increase, telling your brain you have plenty of energy for the time being and there's no need to trigger the feeling of hunger or the burning of calories. When you don't get enough sleep, you end up with too little leptin in your body, which, through a series of steps, makes your brain think you don't have enough energy for your needs. So your brain tells you you're hungry, even though you don't actually need food at that time, and it takes steps to store the calories you eat as fat so you'll have enough energy the next time you need it. The decrease in leptin brought on by sleep deprivation can result in a constant feeling of hunger and a general slow-down of your metabolism.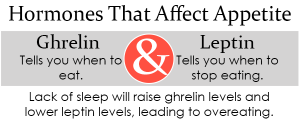 The other hormone found to be related to sleep and weight is ghrelin. The purpose of ghrelin is basically the exact opposite of leptin: It tells your brain when you need to eat, when it should stop burning calories and when it should store energy as fat. During sleep, levels of ghrelin decrease, because sleep requires far less energy than being awake does. People who don't sleep enough end up with too much ghrelin in their system, so the body thinks it's hungry and it needs more calories, and it stops burning those calories because it thinks there's a shortage
Research published in the Journal of Clinical Endocrinology and Metabolism found that sleeping less than six hours triggers the area of your brain that increases your need for food while also depressing leptin and stimulating ghrelin.
If that's not enough, the scientists discovered exactly how sleep loss creates an internal battle that makes it nearly impossible to lose weight.
When you don't sleep enough, your cortisol levels rise. This is the stress hormone that is frequently associated with fat gain. Cortisol also activates reward centers in your brain that make you want food. At the same time, the loss of sleep causes your body to produce more ghrelin. A combination of high ghrelin and cortisol shut down the areas of your brain that leave you feeling satisfied after a meal, meaning you feel hungry all the time—even if you just ate a big meal.
And it gets worse.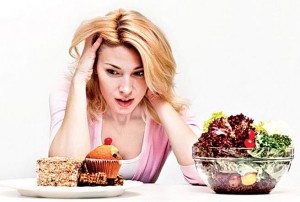 Lack of sleep also pushes you in the direction of the foods you know you shouldn't eat. A study published in Nature Communications found that just one night of sleep deprivation was enough to impair activity in your frontal lobe, which controls complex decision-making.
"I really shouldn't have that extra piece of cake… then again, one slice won't really hurt, right?"
Turns out, sleep deprivation impairs your judgement.  You just don't have the mental clarity to make good complex decisions, specifically with regards to the foods you eat—or foods you want to avoid. This isn't helped by the fact that when you're overtired, you also have increased activity in the amygdala, the reward region of your brain. This is why sleep deprivation destroys all diets; think of the amygdala as mind control—it makes you crave high-calorie foods. Normally you might be able to fight off this desire, but because your insular cortex (another portion of your brain) is weakened due to sleep deprivation, you have trouble fighting the urge and are more likely to indulge in all the wrong foods.
And if all that wasn't enough, research published in Psychoneuroendocrinology found that sleep deprivation makes you select greater portion sizes of all foods, further increasing the likelihood of weight gain.
The bottom line: Not enough sleep means you're always hungry, reaching for bigger portions, and desiring every type of food that is bad for you—and you don't have the proper brain functioning to tell yourself, "No!"
3. Poor sleep alters glucose metabolism and increases the risk of Type 2 Diabetes.
Sleep deprivation has also been found to increase levels of stress hormones and resistance to insulin, both of which also contribute to weight gain. Insulin resistance can also lead to 
type 2 diabetes
.
Within just four days of sleep deprivation, your body's ability to properly use insulin (the master storage hormone) becomes completely disrupted. In fact, the University of Chicago researchers found that insulin sensitivity dropped by more than 30 percent.
Here's why that's bad: When your insulin is functioning well, fat cells remove fatty acids and lipids from your bloodstream and prevent storage. When you become more insulin resistant, fats (lipids) circulate in your blood and pump out more insulin. Eventually, this excess insulin ends up storing fat in all the wrong places, such as tissues like your liver. And this is exactly how you become fat and suffer from diseases like diabetes.
4.  Losing sleep increases your risk stress, for coronary heart disease and stroke.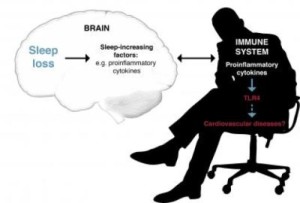 A 10-year study performed by Harvard University tracked the sleep habits and health of more than 70,000 women between the ages of 45 and 65 that had no previous history of heart disease. In the end, 934 of these women suffered from coronary heart disease and 271 died from it.
The researchers accounted for factors like age, weight and whether they smoked, then looked at the subjects' sleep patterns. Five percent of the women slept less than five hours per night. Those women were nearly 40 percent more likely to suffer from heart disease than women who slept an average of eight hours. Women who slept more than nine hours per night were 37 percent more likely to have heart trouble.
Previous studies have shown similar results for men. Short-term sleep deprivation is known to raise blood pressure and stress hormones, lower glucose tolerance and even lead to irregular heartbeats. All of these factors are precursors to coronary disease. Chronic sleep deprivation promotes weight gain and diabetes, both of which can send you to the emergency room grabbing your chest.
5.  Lack of sleep increases inflammation in the body.
Going without enough sleep also affects the functioning of the lining inside the blood vessels and can cause some low-grade inflammation that could lead to heart disease.
A new article in the September 15th issue of Biological Psychiatry, by the UCLA Cousins Center research team, reports that losing sleep for even part of one night can trigger the key cellular pathway that produces tissue-damaging inflammation. The findings suggest a good night's sleep can ease the risk of both heart disease and autoimmune disorders such as rheumatoid arthritis.
Specifically, the researchers measured the levels of nuclear factor (NF)-κB, a transcription factor that serves a vital role in the body's inflammatory signaling, in healthy adults. These measurements were repeatedly assessed, including in the morning after baseline (or normal) sleep, after partial sleep deprivation (where the volunteers were awake from 11 pm to 3:00 am), and after recovery sleep. In the morning after sleep loss, they discovered that activation of (NF)-κB signaling was significantly greater than after baseline or recovery sleep. It's important to note that they found this increase in the inflammatory response in only the female subjects.
6.  Poor Sleep is linked to Depression.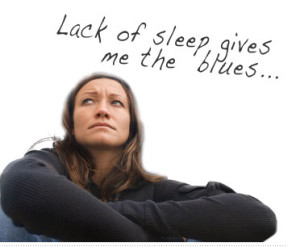 The relationship between sleep and depressive illness is complex – depression may cause sleep problems and sleep problems may cause or contribute to depressive disorders.
For some people, symptoms of depression occur before the onset of sleep problems. For others, sleep problems appear first. Sleep problems and depression may also share risk factors and biological features and the two conditions may respond to some of the same treatment strategies. Sleep problems are also associated with more severe depressive illness.
Insomnia is very common among depressed patients.  Evidence suggests that people with insomnia have a ten-fold risk of developing depression compared with those who sleep well. Depressed individuals may suffer from a range of insomnia symptoms, including difficulty falling asleep (sleep-onset insomnia), difficulty staying asleep (sleep maintenance insomnia), unrefreshing sleep, and daytime sleepiness. However,  research suggests that the risk of developing depression is highest among people with both sleep onset and sleep maintenance insomnia. 
Obstructive  sleep apnea (OSA) is also linked with depression. In a  study of 18,980 people in Europe conducted by Stanford researcher  Maurice Ohayon, MD, Ph.D., people with depression were found to be five times more likely to suffer from sleep-disordered breathing (OSA is the most common form of sleep-disordered breathing).
The good news is that treating OSA with continuous positive airway pressure (CPAP) may improve depression; a 2007 study of OSA patients who used CPAP for one year showed that improvements in symptoms of depression were significant and lasting.
So now that we know getting sleep improves our immune function, productivity, weight. longevity and resistance to a myriad of diseases, how do we go about getting it and how much do we need?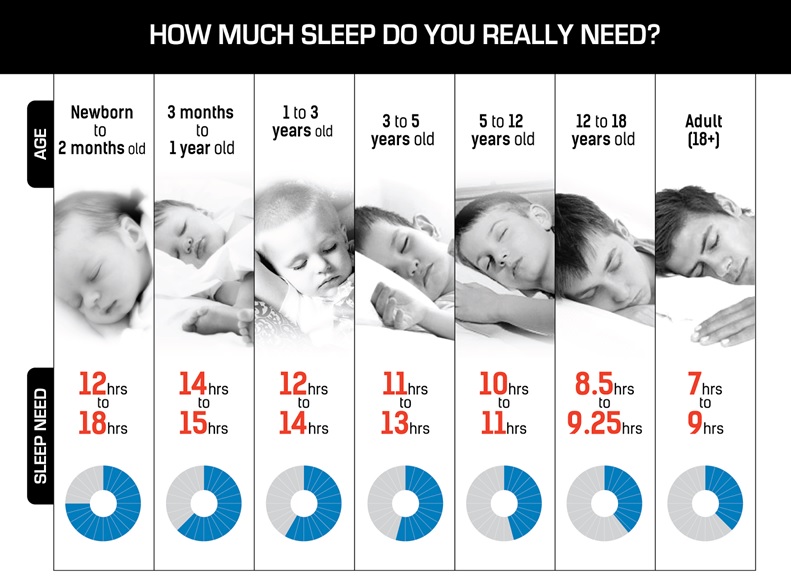 The National Sleep Foundation recommends the following tips for getting a better nights sleep:
Stick to a sleep schedule of the same bedtime and wake up time, even on the weekends. This helps to regulate your body's clock and could help you fall asleep and stay asleep for the night.
Practice a relaxing bedtime ritual .A relaxing, routine activity right before bedtime conducted away from bright lights helps separate your sleep time from activities that can cause excitement, stress or anxiety which can make it more difficult to fall asleep, get sound and deep sleep or remain asleep.
If you have trouble sleeping, avoid naps, especially in the afternoon. Power napping may help you get through the day , but if you find that you can't fall asleep at bedtime, eliminating even short catnaps may help.
Exercise daily. Vigorous exercise is best, but even light exercise is better than no activity. Exercise at any time of day, but not at the expense of your sleep.
Evaluate your room. Design your sleep environment to establish the conditions you need for sleep. Your bedroom should be cool – between 60 and 67 degrees. Your bedroom should also be free from any noise that can disturb your sleep. Finally, your bedroom should be free from any light. Check your room for noises or other distractions. This includes a bed partner's sleep disruptions such as snoring. Consider using blackout curtains, eyeshades, earplugs, "white noise" machines, humidifiers, fans, and other devices.
Sleep on a comfortable mattress and pillows. Make sure your mattress is comfortable and supportive. The one you have been using for years may have exceeded its life expectancy – about 9 or 10 years for most good quality mattresses. Have comfortable pillows and make the room attractive and inviting for sleep but also free of allergens that might affect you and objects that might cause you to slip or fall if you have to get up in the middle of the night.
Use bright light to help manage your circadian rhythms . Avoid bright light in the evening and expose yourself to sunlight in the morning. This will keep your circadian rhythms in check.
Avoid alcohol, cigarettes, and heavy meals in the evening.
Alcohol, cigarettes, and caffeine can disrupt sleep. Eating big or spicy meals can cause discomfort from indigestion that can make it hard to sleep.  If you can, avoid eating large meals for two to three hours before bedtime. Try a light snack 45 minutes before bed if you're still hungry.
Wind down. Your body needs time to shift into sleep mode, so spend the last hour before bed doing a calming activity such as reading. For some people, using an electronic device such as a laptop can make it hard to fall asleep, because the particular type of light emanating from the screens of these devices is activating to the brain. If you have trouble sleeping, avoid electronics before bed or in the middle of the night.
If you can't sleep, go into another room and do something relaxing until you feel tired. It is best to take work materials, computers and televisions out of the sleeping environment. Use your bed only for sleep and sex to strengthen the association between bed and sleep. If you associate a particular activity or item with anxiety about sleeping, omit it from your bedtime routine.
---
Click here to find out more about getting started at Pilates 1901 or access our group class schedule by clicking here!
Additional questions?  Email us today!