Many thanks to my friends Michelle Davidson and Joel Nichols for welcoming me every other Thursday morning to discuss what we can do each day to be proactive, healthy,  and happy!   I am so grateful for the opportunity to share!
This week we talked about how to avoid the Holiday "Seasonal Seven" and more!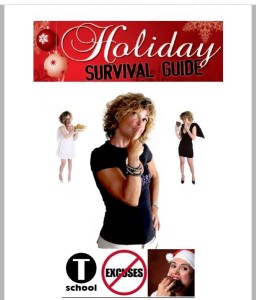 Don't let the holiday season sabotage your health and waist line.  The average weight gain between Thanksgiving and New Years is between seven and ten pounds!  And if you are overweight to begin with, studies show, you are going to have a harder time getting that weight back off.
Join our Holiday to Holiday Healthy Living Challenge.
Click here to upload your FREE Holiday Survival Guide and our Healthy Living Score Sheet!
Click here for more information on how to sign up for our Holiday to Holiday Challenge!
To get started with us at Pilates 1901, click here!