Thanksgiving is a time to give thanks for the many blessings in our lives. 
At Pilates 1901 we know YOU,
our clients are our greatest blessing!

For that reason, our Thanksgiving morning "Earn Your Bird" workouts are FREE to our clients and their guests!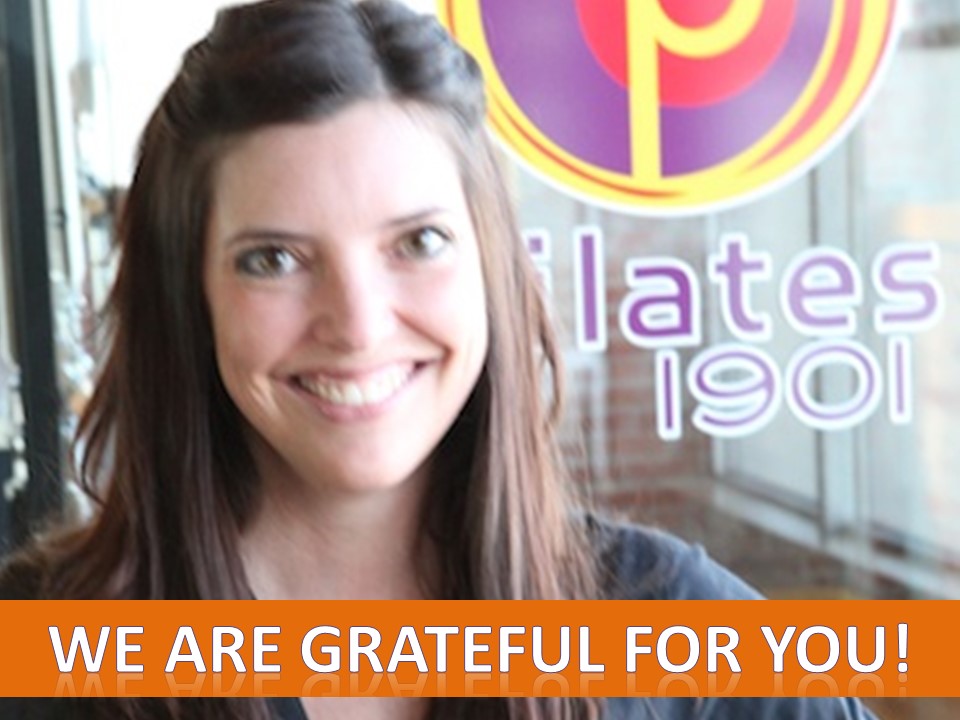 Come and Celebrate with your 1901 Family!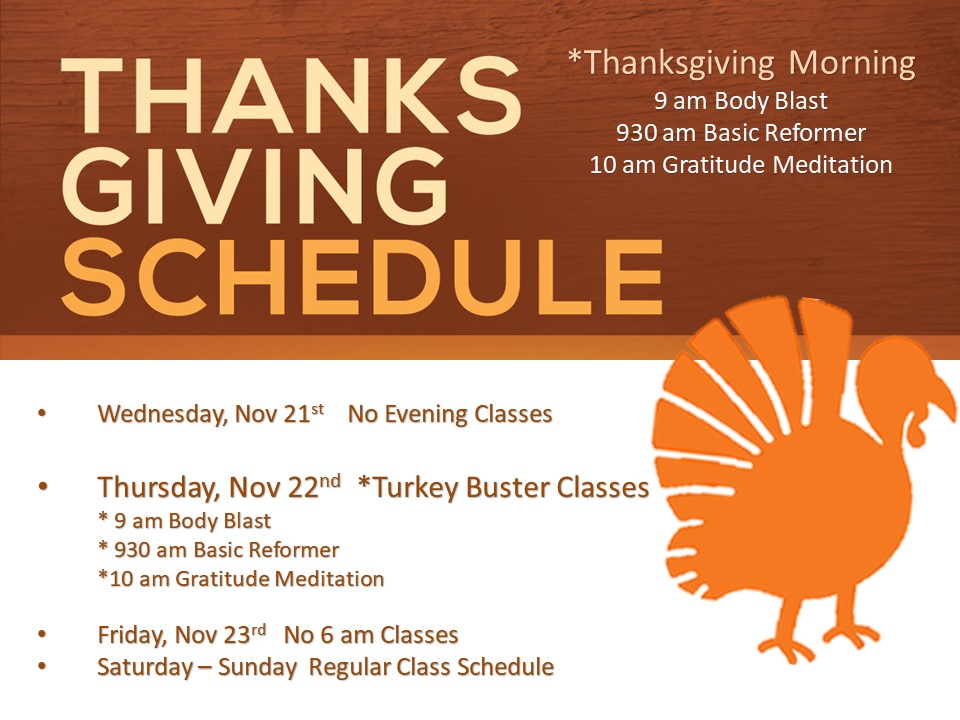 RESERVATIONS ARE REQUIRED.




CLASSES FILL UP, SO DON'T DELAY!
Sign up via your online account NOW!
Thank you for being our clients!  We love you!!!