Join Professional Organizer Eliza Cantlay this Sunday, April 9th @ 12:00 pm.
She helps you take action to SIMPLIFY your Surroundings and your Life! 
Brought to you by Pilates 1901 and T School- Transforming your Body and Your Life Today! 
The "Sinister Six" Reasons we keep stuff too long…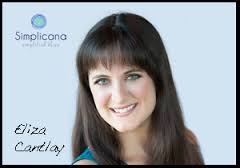 For six and a half years I've been a full-time organizer/de-clutter-er; this is plenty of time to notice fun behavioral patterns!
In my classes and workshops about clutter and organizing, I go into detail about what I have termed the "Sinister Six"- a list of the six reasons we hold on to things for too long.

It's kind of like those feelings charts that we were forced to look at as kids, when we pointed to the fact that we related to the most in that moment; identifying the beast means we're halfway to defeating it, right?

Same idea here.

Let me help you get over your own Sinister Six" list of reasons you hold on to things when you really need to let them go.