Why T School is going to change your life! 
If you're wearing a building up a bit of your Summer vacation on your bottom and thighs and want a guaranteed way to get leaner and longer in record time, you're on the right track.
That's because Pilates 1901 is in the business of helping men and women just like you lose body fat, gain muscle and lose inches!  
T School  has a proven record of success- we get our clients the results they want AND help them learn new habits to keep them looking H O T! 
In addition to participating in our fabulously varied Pilates based workouts, you will have the opportunity to participate in monthly assessments, educational workshops, special events, and our Paleo Nutrition program to help you stay focused, accountable and on track.   We  know that to make real changes to your body, you need structure and support, so we also keep our community tight via social events and our private Pilates 1901 Facebook page.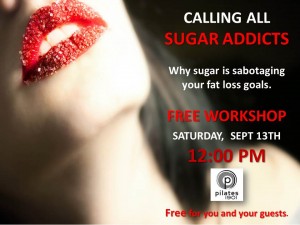 Our next semester of T School kicks off on Saturday, September 13th with our FREE SUGAR ADDICTS Workshop.  
Understanding how processed foods and sugars sabotage our health and fat loss goals is the first step towards reclaiming a balanced, energetic and lean body.  
The following Saturday, September 20th is our T School Enrollment Party.  
This day will be busy and it is important that you attend as we will be doing the following:
Baseline Assessments.  If you don't know where you are beginning, you can't create a process for change.  Assessments will be performed between 10 am and 12 pm by appointment.  We will be following up with you three more times during the program to keep you focused, on track and accountable for your participation. 

Education – We know that it's impossible to make lasting changes in your body if your mind isn't on board first. This is why we'll be detailing ways to prepare for the first trimester of T School.    

This trimester focuses on changing the way you eat, the way you move and how mindful you are to daily choices and life stress.  Since we know that no amount of exercise will undo a bad diet, we will focus on getting your nutritional house in order first with our 

21 Day Sugar Detox.

 

We will begin this together as a group on Monday, Sept 22nd and want you to have no doubt about what the program entails.

  You will receive step by step instructions this Saturday as well as your T School manual.


Motivation – If losing fat was easy, everyone would be thin, but the fact is, it's not easy.  It takes mindfulness, willingness and support.  That's why as a part of T School we pair participants with a Team lead by two experienced T School participants that will help support, guide and keep you accountable every step of the way.  You will also discover the power of a group as you and your teammates travel this journey together.  

Never

underestimate the power of community!

Inspiration– Part of staying the course is staying focused, dedicated and inspired about your progress.  On Enrollment Saturday you will hear testimonials from past participants who have changed their lives and their bodies by doing what they learned in T School.  This is important not only to celebrate their successes, but because it means it is possible for you too!  Inspiration is about enjoying the process of self care and that is a critical and essential part of the T School curriculum.
Our T School Semester is formatted into three trimesters.  Although we address the topics of nutrition, exercise and maintaining life balance in each of these trimesters, we will focus on one of those components more intensely each trimester.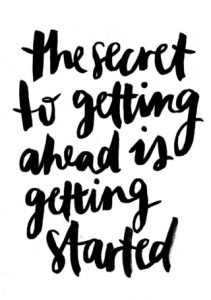 The first trimester is all about the science of nutrition- what we need to eat to lose fat, maintain our muscle and metabolism, and sustain our energy.  We're not just making this up people – it's real and it works!  

The second trimester focuses on exercise, fitness and how to get the most bang out of your workout time.  At Pilates 1901, we provide the perfect environment for learning about your body, toning and strengthening your body by crosstraining, AND, get this, having FUN while you do it.  What's the down side here?

The third trimester will focus on stress and life balance which is perfect timing since we will be heading into the holidays- a challenging time to say the least.  We're determined to keep you focused and balanced so you don't inadvertently sabotage all the progress you will have made in T School just because your sister in law has the manners of a turd.  
This trimester will address the real life issues of changing hormones, the role of rest, sleep and play in our health and real life exercises to do to help.
 ************************************************************************************************************************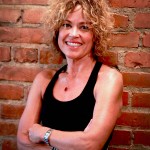 Each trimester we will provide you with the education, motivation, structure, accountability and inspiration to see your way to your goals.  This means educational workshops, online posts, eblasts, helpful websites, our private FB community, team coaching, and of course, good old fashion books.    
Click here to access our first trimesters resource page. 
Better yet, SIGN UP NOW!   T School is worth it!
Questions?  Email me at tina@pilates1901.com