T School is like no other fat loss program you've encountered.
That's because provide you with the structure, accountability and community to make real changes in your life and in your body.
Meet your T School Coaches.  Every one of them is a T School graduate that has had phenomenal success by participating in the
T School program.
As a T School participant you will have access to your coaches in our twice monthly small group coaching sessions on Monday evenings.  One of these sessions will always be dedicated to nutrition, while the other session will be devoted to the topic of the month.
You may also choose to work with one of our Certified Health Coaches as part of your T School Premier program. In addition to providing you with the same great support of our Accountability coaches, your Health Coach will work with you one on one to help support you as you create your new, healthy lifestyle.



Meet Your Accountability Coaches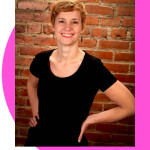 Tamie Rising is a professional development coach and speaker who is serving for her first time as a T School coach.   An alumni of T School, Tamie wanted to share how T Schools approach to nutrition and exercise changed her energy and life!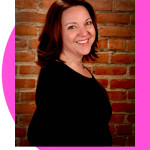 Danielle Rose is also an experienced T Schooler who has also transformed her body and life with T School.   An amazing communicator, Danielle is looks forward to steering you towards personal success!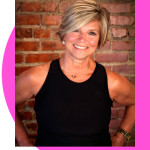 Gail Wally has been an avid Pilates participant for years and joined T School to get her diet into good shape.  She's an amazing example of what taking good care of yourself can do: she doesn't age!  Her beauty is only succeeded by her generous spirit, which she brings to everyone on her team and in her life.
Meet Your Certified Health Coaches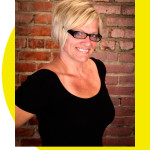 Meredith Sterling dropped over 45 pounds and 35 inches by changing her lifestyle with T School, a living, breathing testimonial to the results that can be achieved.   She was so excited about her new body and all that she learned that she went through the Integrative Nutrition Program this past year to become a Certified Health Coach.  She is eager to help you stay on track to reach your goals.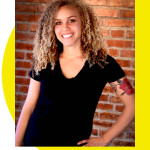 Brittany Harris is an instructor at Pilates 1901 and in is in her fourth season of  T School serving as a coach.  She is a vegetarian so if you do not eat meat, you'll want to have Brittany share with you how to lose weight and get enough protein to maintain your muscle mass.
She too spent the past year studying to become a Certified Health Coach and is anxious to work with anyone who is serious about achieving their health and fitness goals.
Tricia Collins, marathon runner, surfer, nurse, wife and mother brings experience and fun to her team mates as a fabulous leader. Having suffered from Crohn's disease for many years, Tricia discovered the nutrition program recommended by T School alleviated her symptoms so much that she just celebrated two years without having to take medications.  Tricia also became a certified health coach this year and is excited to help support, share with and inspire others to become fit, healthy and strong.
As you can see, you are going to be in very capable and supportive hands for your  T School transformation.  Even if you think don't think of yourself as a "joiner" you don't want to miss the opportunity of your small group discussions and community support.   There truly is a magical strength in our community.
| Class Type | Price | |
| --- | --- | --- |
| T School Basic Program for 1901 Members | 109.00 | BUY NOW |
| T school Basic Program for Non Members | 139.00 | BUY NOW |
| T School Premier Program for 1901 Members | 269.00 | BUY NOW |
| T School Premier Program Non Member | 299.00 | BUY NOW |