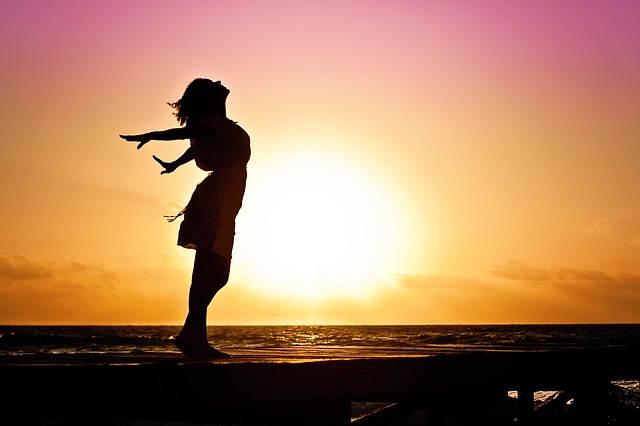 Well, you did it! You've reached the end of the T-School program and we could not be more proud of your accomplishments. Whether you struggled along the way, or hit your mark at every step, or are just plain glad to be done, you should be so proud of yourself and your achievements.
We hope that you are feeling stronger, healthier, happier, and more powerful than when you started this journey. Now what can you do to maintain this feeling of success? Even though the T-School session has officially concluded, know that your T-School family is always here to support you! Today we'd like to offer some tips on how to move forward with your healthy, post-T-School life.
Living a healthful life is all about being present and thoughtful in the moment. As T-Schoolers, you have trained diligently in the art of mindfulness. You've used your mindful breathing to get through hard classes, you've employed positive thinking to get to you your next goals. To live healthily is to make healthy choices in each moment. You've been doing that for the past 9 weeks, so you are already a pro. But just in case you loose your footing, here is a great article from feelhappiness.com which gives a ton of fantastic tips on how to maintain your healthy lifestyle. You'll want to visit the article check out all of their suggestions and links, but we've highlighted a few of our favorites for you here:
Plan Meals in Advance
Remember how helpful this was during T-School? By planning meals in advance, you'll make the mindful choice to eat healthy all week long. A little extra work up front means you'll have access to quick, healthy meals that will fuel your body and taste great.
Squeeze in Workouts Whenever You Can
Take advantage of the convenient class schedule at Pilates1901 and make time for a class before work, after work, or even on your lunch break. When you can't make a workout, just keep moving! Take the stairs instead of the elevator, go on a brisk walk, do some squats while watching TV, or play tag in the backyard.
Keep a Journal
Don't lose sight of your goals. Remember how helpful assessment can be, and keep track of your successes and challenges alike! The only way you can move forward is to see where you came from, so be sure to journal on a regular basis.
Continue to Monitor and Address Your Stress Level
Stress will continue to be a part of all of our lives, but the good news is that we have the power to manage it! Take a yoga class, work on your progressive relaxation techniques, and take stock in what you are grateful for. Make stress management a part of your daily routine, and you will see the benefits in many different parts of your life.
Check in with your T-School Family
This was not suggested in the article, but we definitely hope you keep us posted on your progress! Check in with us the next time to come to a class, and let us know what challenges you've encountered, as well the accomplishments you've made. We aren't going anywhere.