We're KEEPING IT REAL with our monthly health and fitness assessments on Saturday, August 18th between 11:00 am and 12 pm!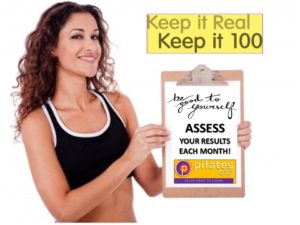 Body Composition testing  (your ratio of fat to lean body mass)
Girth Measurements (because size does matter!)
Dynamic Flexibility and Strength testing
Cardiovascular Assessment
Best of all you can keep all of your stats PRIVATE on our www.pilates1901fitapp.com    This app stores your monthly measurements, stats and pictures to give you an accurate and true picture of your health and fitness.
Simply create your personal profile, reserve your assessment and let us take you through the process.
And to take away any excuses, we've reduced the price for your Assessment & App access to just $10!
Click here to purchase and reserve your next assessment update!