At Pilates 1901, we know our best asset is our clients! That's why we feature one a special client to be our Pilates 1901 Peep of the Month.
It's fun for us because we get to give a shout out to someone who's gotten great results from their time with us.
It's fun for you because you may workout with them in class and get to know them better.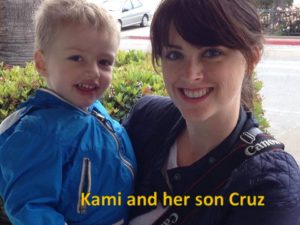 Kami first discovered Pilates 1901 back in 2011 after she got "a taste" of Pilates mat at her "regular gym." She knew then that she wanted to find a place dedicated to Pilates training and all the benefits she knew she would get.  Luckily for us, she found us.
Soon after she started working out with us she got pregnant but was able to work out until late into her pregnancy.
Diagnosed with cancer after her son was born, Kami has some special challenges due to the scar tissue from her surgeries.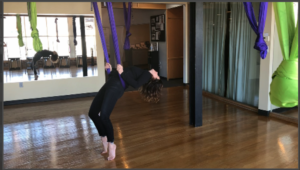 She believes Pilates 1901 has helped her not only improve her core connection, and strength, but given her the opportunity to learn other complementary practices (like Inversion Therapy and Yamuna Ball Rolling) that have furthered her fitness, flexibility and mind-body connection.
Kami's presence and spirit is bright and she is a joy to have in class.  She describes Pilates 1901 as her "happy place."
As a busy mother of two, and marketing professional, she loves the space at Pilates 1901 because it's a "safe place" to practice, learn and have fun.
Thank you, Kami for being a fearless "Early Adopter" of Inversion Therapy and Yamuna Body Rolling.
Your body thanks you and so do we!