Reserve your spot today! 
We're KEEPING it REAL this weekend at Pilates 1901 with Body Fat Assessments between 10 am and 1130 am followed by a very special POP UP Refine & Define Workshop with Tina Sprinkle and Lisa Looy.  
Don't Miss this unique opportunity to fine tune your Pilates technique to get the most out of your workouts with two of the city's most seasoned trainers.  And did we mention that this opportunity is FREE???   It's brought to you by our T School Program, Kansas City's premier Pilates Fat Loss program to help you get ready for our Fall Semester of T School!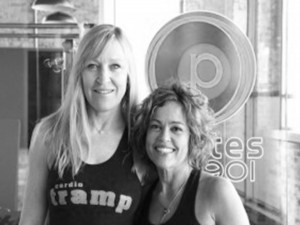 Click here to reserve your Assessment this Saturday, June 28th, to find out just how much of your total body weight you are carrying as Fat and how much is lean body mass.  
It's not how much you weigh, it's the percentage body fat we are interested in improving!  If you don't know where you're starting, how can you expect to take real action to create change?  Helllooooo!  
This service costs $25 per assessment but the info and accountability is priceless so sign up today.  Space is limited.
Click here to reserve your spot in our FREE POP UP REFINE & DEFINE WORKSHOP with Tina and Lisa, this Saturday at 1130 am!
This is a VERY GOOD use of time People!  Do not miss out!