Join Pilates Instructor Adrienne Gard as she shares her love
and knowledge of Essential Oils with you in a FREE Workshop on Wednesday, Sept 20th at 6:00 pm!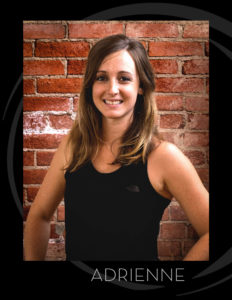 Adrienne Gard is one of our newer trainers at Pilates 1901 having only recently relocated here from Memphis.  Her passion for helping others is evident in the way she teaches and trains Pilates, but also in her holistic approach to health via exercise, nutrition, and essential oils.  We are thrilled to have her with us at Pilates 1901 and are anxious for you to meet her at this workshop or in a class very soon!
"Hey guys, Adrienne here! I am so excited to be teaching at Pilates 1901, and look forward to meeting each and every one of you! My passion for teaching others to live above the wellness is rooted in practicing Pilates, and incorporating essential oils (highly concentrated plant extracts) into my daily life.
In my essential oils 101 class, (September 20th at 6:00 pm) I will teach you simple and easy ways to support the systems in your body and rid your home of chemicals and toxins!  See you there!
(Remember, it's FREE!)"