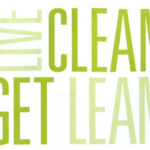 Want to look and feel better in your shorts and swim suit but need a kick in the booty? We're here to help with Pilates 1901's CLEAN 21 JUMPSTART!
Join Coaches Tricia Collins and Tina Sprinkle as they hold a FREE Master Class on Tuesday, July 5th to answer your questions about learning:
1. What to eat to look and feel your best.
2. How to lose body fat, keep your fat torching muscle and improve your sleep and daily energy.
3. Learn why you just can't seem to beat those cravings for sugar, booze and chips!
4. Figure out how to workout SMARTER not LONGER to get the best results for your workout time investment!
5. Great ideas on how to "assemble" simple meals rather than cooking complex recipes.
This Master Class is an OVERVIEW of our CLEAN 21 DAY JUMPSTART program.
For more information on all the structure, support and tools you get with this program, visit us at www.pilates1901.com/clean-21-1901