The Good News:  
No matter what shape your body type is, you can dress to look your best! 
Stylist Jennifer Niehouse, of itssouwardrobe, has these pointers for you!
Jennifer is working with 10 lucky ladies from our Pilates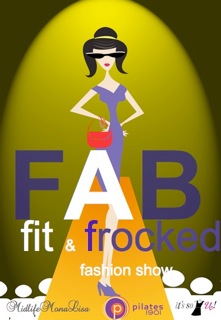 Fat Loss Formula program for our FIT, FAB AND FROCKED Fashion Show on Saturday, November 10th.  
Mark your calendars now, because we're burning down the house that day with Fashionista tips for everyone to look their best this season!
"A common problem with our closets is having too many different cuts and shapes. Do you have wide leg pants, skinny pants, mini-skirts, maxi-skirts, capris, cigarette pants, pants with cuffs, boot-cut, over-the-knee and under-the-knee skirts, A-line, pencil, straight cut, balloon/bubble cut, tulip, trumpet? Do you have mock turtle necks, cowl necks, v-neck, scoop neck, boat neck, crew necks?
When I help clients 'edit' their closet, my goal as your wardrobe stylist is helping you narrow in on what styles are the absolute BEST on your body type. The fashion industry pulls us in each season with new (not really new) but fresh looks that are repeats of past trends. I think the newest look that seriously bugged me the most is the sublimation trend, which translates into 'slave to fashion'.
Just because it is new a different doesn't mean it's worth adding to the wardrobe. The key to having a flattering wardrobe is first identifying your unique body type and shape and knowing the guidelines. Then you can better decipher what trends are worth investing in.
Just because it looks cute on the hanger or looks darling on your girlfriend, doesn't mean it's right for you."
| | |
| --- | --- |
| | Quick Fashion Tips by Body Shape |
Straight Body Shape 

 

Cinch that waist and add volume to your hips and bust to create the lliusion of curves.

Pear Body Shape

 

Add volume to your shoulders and bust to create balance.

 

Spoon Body Shape

Show off the smallest part of your torso with an empire waist.

 

Hourglass Body Shape

Balance your top and bottom while showing off the your best assets; your waist!

 

Top Hourglass Body Shape

Balance your bust by adding volume to your bottom half while showing off your enviable waist.

Inverted Triangle Body Shape

Add volume to your lower half to balance your shoulders and create the illusion of curves.

 

Oval Body Shape

Structured jackets with flattering lines and just the right flare can help create the waist you always wanted.

Diamond Body Shape

Balance your bottom with a flirty sleeved structured jacket.
You may Contact Jennifer of itssouyouwardrobe, to help you feel fantastic wearing everything you own!
Click here to purchase your ticket to the FIT, FAB & FROCKED FASHION SHOW on November 10th!