As part of our educational resources for good nutrition science for our T School participants we're including leading obesity expert, Dr Robert Lustig's video series, The Skinny on Obesity.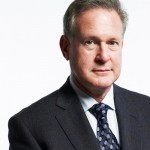 This series, produced by Dr Lustig and the University of California is definitely worth your viewing time.
I recommend taking the time to watch them in order.  They are well produced, informative and will encourage you to think before eating!  Brought to you by your friends at T School!
>
Do you have a problem losing fat?  Do you want to be part of a community that cares about your success?  Email me, tina@pilates1901.com today!