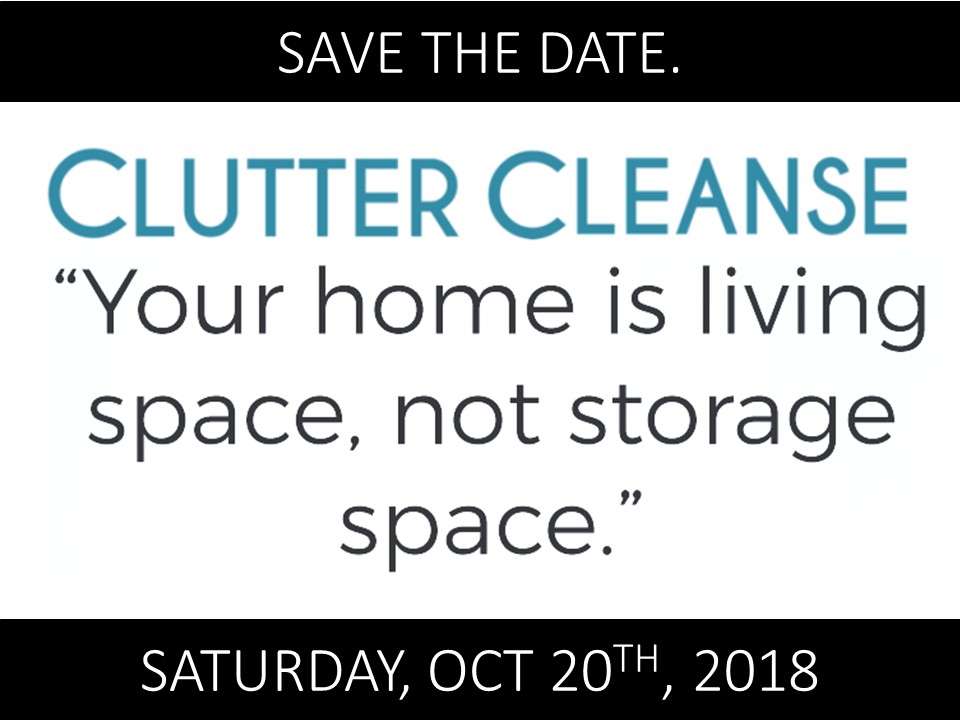 Join Dr. Nikki Crawford, Professional DeClutter Coach,
at 12 pm on Saturday, October 20th as she talks about the hidden cost of Clutter in our lives.
When we let go of the things that no longer serve us, we make room for new ideas and possibilities. We make space for more creativity and energy.
Do you have a sense of wanting to make space for something new? What might that be? What might be an interesting possibility for you when you no longer feel overwhelmed by clutter?
Dr. Crawford invites you to join her as she discusses the reasons why we have trouble letting go of stuff and how you can begin the process of decluttering for clarity and creativity!
This workshop is FREE, but we'd appreciate your reserving your spot in the class via your online profile. 
And if you'd like more help, consider joining us for our 14 day Clutter Cleanse! 
This step by step process led by Dr. Crawford addresses five specific areas to get started with, complete with tips, strategies, and accountability to help you move from Clutter to Clarity.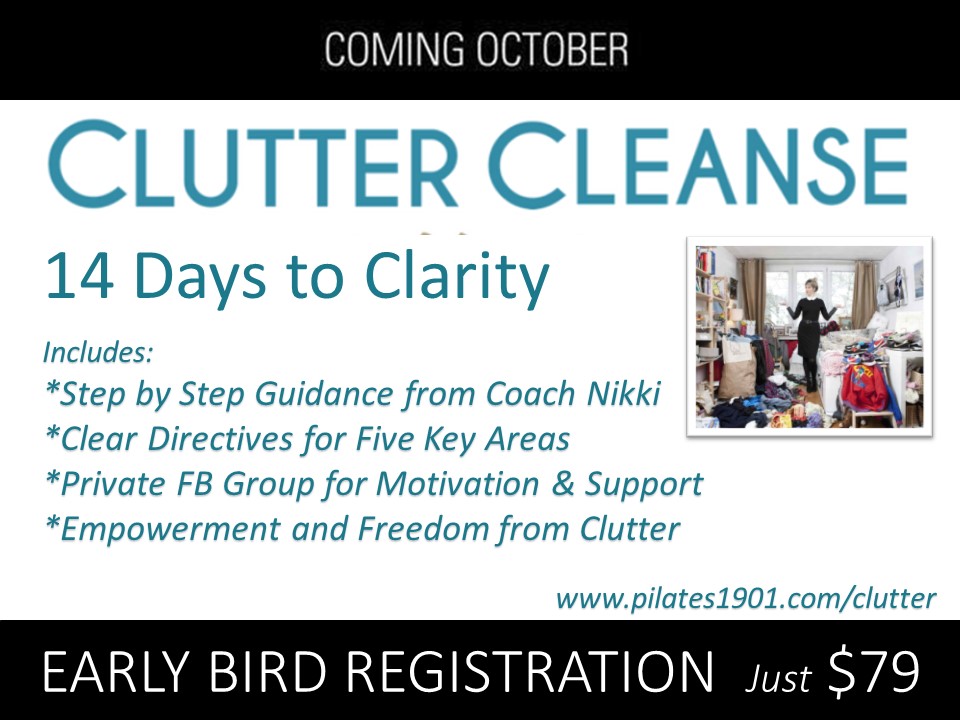 Her six-month coaching program
is normally 

$897.
This 14 Day Cleanse is just

$79


when you register before Oct 21st, 2018