We're all guilty of taking our liver's for granted.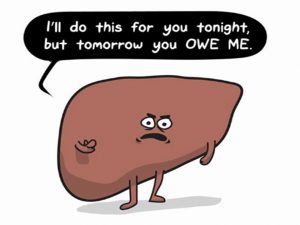 Here are some common signs your liver needs help…
You feel bloated, gassy or constipated much of the time.
Your skin is dull or breaking out and you bruise easily.
Your energy and metabolism are low so you cannot lose weight.
You're moody, anxious, depressed.
Your body hurts and you feel inflamed.

What you can expect from doing a liver cleanse.
Better mood, energy, and metabolism
Better skin
More balanced hormones
Better digestion
Better sleep
Reduced allergies
Reduced aches and pains (less inflammation)
Our Summer 2017 Liver Cleanse can help!
Here's what's included:
Cleanse Prep Week: June 3rd -10th
Baseline Body Composition & Measurements Assessment:
Saturday, June 10th 10 am – 12 pm

14 Day Liver Cleanse: June 11-25th

Complete Liver Detox Guide

Daily Supplements & Supplements Schedule

Meal Suggestions & Meal Replacements

Online resources and community support
Complete Program just $299
Register before June 6th and Save $50!

Questions? Email us at info@pilates1901.com today!
Optional Program Additions:
Urine Toxicity Test  (regularly $300)
Just $99

 Health Coaching Special
(Save 15% NOW)