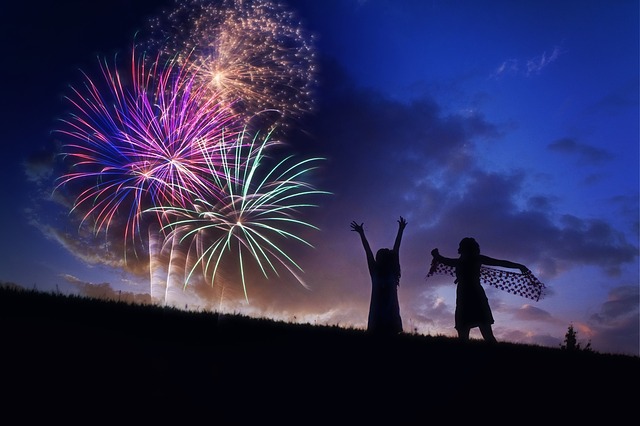 It's time to celebrate! Well, truthfully, if you've been paying attention, we've been celebrating victories for the past 9 weeks. As T-Schoolers, you know how important it is to set obtainable goals, assess your progress along your journey, and then acknowledge when you've been successful. Celebrating is a huge part of the T-School Process, and we do it as often as we can.
Setting one, large final goal is overwhelming, difficult to achieve, and just plain unimaginative! The T-School key to goal-setting is to break it down into manageable steps…and then party with success of each goal. By celebrating small victories, you can develop a new, positive state of mind. You tell yourself, "I am already successful" and begin to think of yourself as a successful person. And this outlook can effect your live in ways you cannot even imagine.
So what are some ways we can celebrate making our goals? This article had some great ideas:
Take a deep breath.
Share the news with friends, family and colleagues.
Give your goals a one-day break.
Reflect on the path you took.
Write down your success and put it where you can see it everyday.
Sleep.
Thank everyone who supported you.
Tweet it.
Accept and enjoy the compliments.
Watch a favorite TV show or movie.
Support someone else in reaching his or her goal.
Cross it off your master list of goals.
Go for a run.
Veg out.
Cheer for yourself.
Do something you enjoy but rarely have time to do.
Take a day off from work.
Have a drink.
Whistle.
Go out for dinner.
Write your success story to share in a newsletter or email to clients and colleagues.
Share it on Facebook.
Spend the day with your family.
Start a success journal.
Buy yourself something new.
Have a party (recommended only for the big goals!).
Write a blog post about it.
Hit the gym.
Take the dog for a long walk.
Treat yourself to a day of rest and relaxation.
While these are some great ideas, we want to hear from our T-Schoolers! What are your favorite ways to celebrate your small (or large) successes? Do you like to share your celebration with a group, or do you prefer to reflect on your own? Does your celebration include a T-School activity, such as attending your favorite class or cooking yourself a healthy meal? Or do you like to celebrate by taking a break? Post your favorite ways to say "Yay me!" on the Pilates 1901 Facebook page…we can't wait to celebrate with you!