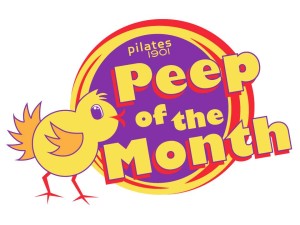 Each month we love featuring one of our incredible clients as our Pilates Peep of the Month! 
Meet Joni Cobb, a powerhouse who loves Pilates!
Joni first came to Pilates 1901 in 2012, but truthfully it wasn't exactly a "love connection."  As she tells it, "I wasn't 'mature' enough to get the subtleties of Pilates and felt it was too slow and too easy."
Fast foward to 2017 when her good friend Valissa Smith suggested Joni try 1901 again.   Valissa had had good luck combining Pilates and Health Coaching,  improving her strength, fat loss, and life balance with our T School program.
So, Joni revisited us with our New Client 8 Classes/$38 special to see if she would like Pilates any better.
As it turns out, she now loves it!  On her way out of class one day she also happened to notice a sign for our Summer Five Week Fat Loss Program and decided to give it a try.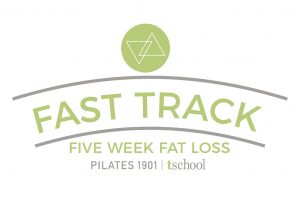 As she said, after 50, she'd begun putting on weight and cutting calories and exercising as she had in the past was no longer cutting it.  She signed up with Valissa for our Five Week Program which gives participants the opportunity to try 4 different fitness modalities combined with the optimal macro nutrient template to support fat loss. And for Joni and Valissa both, it worked magic!
Joni lost 8.75 inches and 7 lbs of body fat (4% less body fat) in five short weeks.
But that was only the tip of the iceberg for her- what really impacted her was just how GOOD she felt!  "The surge in energy was amazing, I was sleeping better and my moods just stabilized, practically overnight!  And because I felt good and could see my body changing, it wasn't hard!"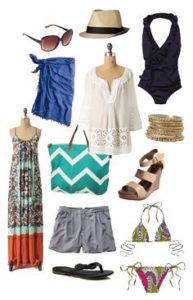 Joni had planned a cruise to celebrate one of her daughter's graduation.  She'd spent the last couple months buying her daughter cute beach and cruise clothes but is now able to shop for shorts, mini dresses, and swimsuits for herself.
Although she plans to take a well-deserved vacation, Joni plans to return to implementing the lessons she learned during the Five Week Fat Loss program- because it's a tool she knows works!
Congratulations Joni!  and thank you for allowing us to feature you as our
Pilates 1901 Peep of the Month.
Click here to find out more about our next Five Week Fat Loss Program coming September 16th, 2017!
Click here to purchase our Intro to Health Coaching Package.   Because YOUR transformation is possible, too!