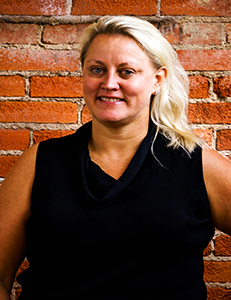 Lisa Kiene is a certified Yamuna Body Rolling (YBR) and Yamuna Foot Fitness (YFF) practitioner. She started as a client at Pilates 1901 in 2008. She loved the way Pilates helped improve her strength and flexibility.
Lisa was first introduced to Yamuna Body Rolling (YBR) through a Pilates 1901 workshop and realized it helped improve her hip alignment, her posture and also helped her to reduce the bundles of stress locked up in her body. It made her feel so much better that in 2018, she trained and was certified by Kate "Cookie" Dunn as a Yamuna Practitioner for YBR and in April 2019 trained with Kathy Butler-Klein for YFF.
Lisa looks forward to sharing with you the multiple ways YBR and YFF can help you increase your body's length and strength, improve your balance and release any emotional restrictions you are holding in your muscles, bones and especially your feet. She can help you in a one-on-one a private training session or in the YBR class.
Lisa is continually working to improve her overall health and wellness and looks forward to sharing with you all she learns in population health and wellness. In addition to being a Yamuna practitioner, she is a Certified Health Coach from the Institute of Integrative Nutrition (IIN), an OsteoStrong Session Coach, and a BeautyCounter consultant.
Lisa also has an extensive background in marketing, events & customer experience and is also a Certified Manager in Mindbody software. Spiritually she finds inspiration through her passion for capturing all of life's beauty and experiences with her camera.
If you would like Lisa to help your body and feet feel better through Yamuna Body Rolling (YBR) and Yamuna Foot Fitness (YFF), please call her at 816.876.6316 or email her at lisa@lisakiene.com.