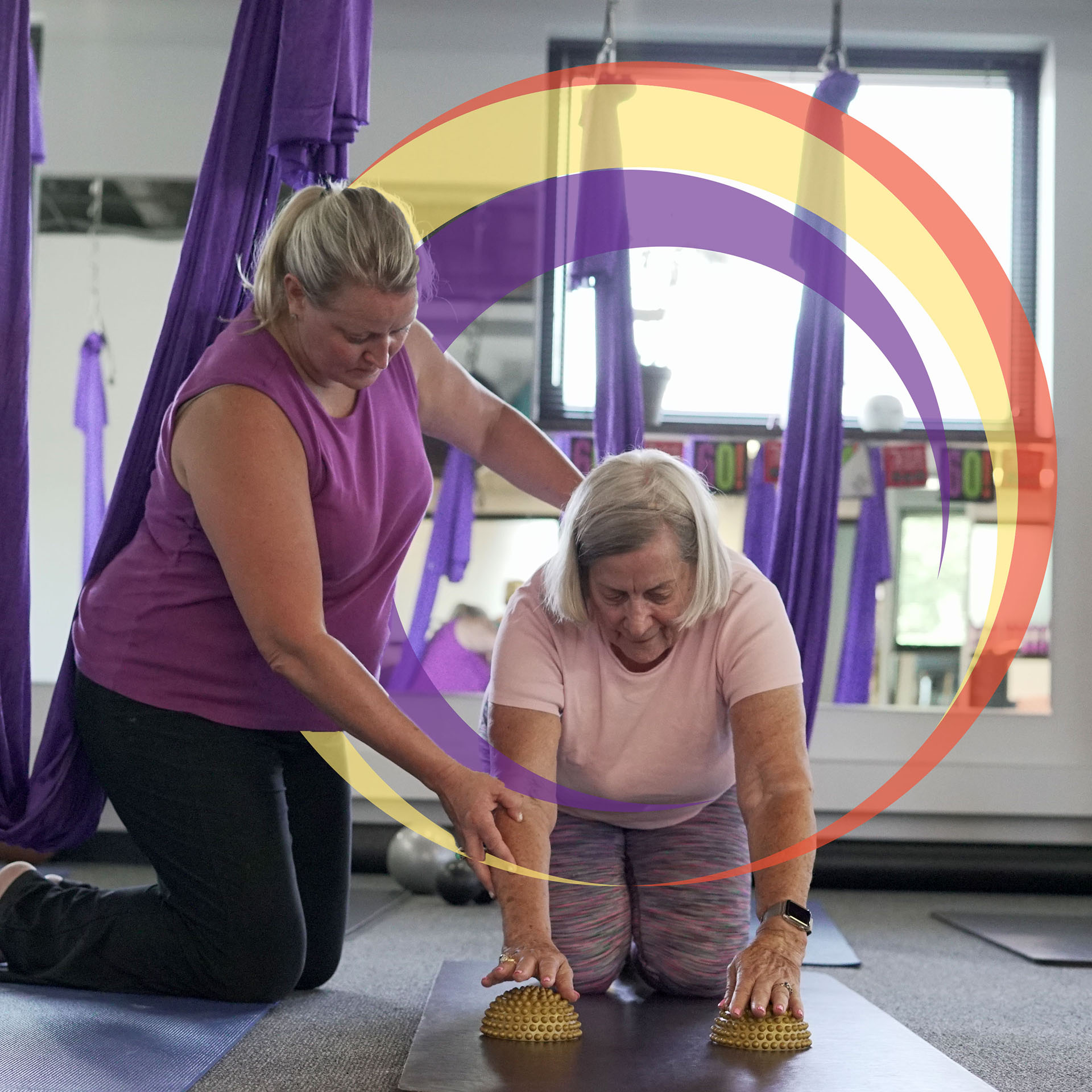 Your Goals, Your Schedule, Your RESULTS!
Private Training Clients have ultimate flexibility and freedom in their training schedules because we are here when you want us to be!
If you're brand new to the studio and to Private Pilates Training, you'll want to take advantage of our New Client Offer!
How does it work?
Your first session offers a thorough assessment to help determine your specific needs and how Pilates can help you. This includes a postural analysis, dynamic assessment and introduction to the five foundation principles of Pilates training.
During your first six sessions, your trainer will determine the best approach for your structural issues and personal goals.  This may include work on the Mat, Cadillac, Reformer, Chair or Hammock; it truly depends on your individual needs and program plan.
After your first six sessions, you will feel ready to either continue in our small group workouts or as a private client or some combination of both. Your trainer and you will decide together what the next best steps are for you.
Private Training Rates
Private sessions are priced and books by an individual trainer.  Click this link to MEET THE TEAM or click this link to purchase our New Client Intro to Private Training package.
Questions about training?  You may…
Email us at info@pilates1901.com
Call/text us at 913 375 2416, or
Contact trainer directly via trainer bio