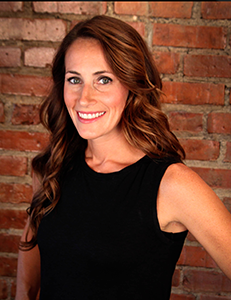 Tricia Collins is a nurse turned nutrition and fitness enthusiast. Tricia discovered Pilates 1901 in 2012 where she learned about Paleo nutrition by participating in the studio's clean eating challenge. Her participation led to an amazing health transformation! She had suffered from the effects of Crohn's disease and medications for most of her life, but miraculously, no longer required medications to control her symptoms.
Tricia has a BSN in nursing and worked as an inpatient cardiac care nurse for 15 years. Her personal experience fueled the desire to help others discover the power of nourishing not just the body, but the mind and spirit as well. "Understanding how foods fuel the body and the foods that fuel our lives inspired my daily choices to transform my own body and then my career." She became certified as a health coach in 2015 through the Institute for Integrative Nutrition and completed the Balanced Bites Master Class Nutrition Practitioner Program.
She currently serves as a health coach for the studio's T School health program as well as training to be STOTT Pilates certified Mat & Reformer instructor.
She looks forward to helping you experience your own health transformation! If you
would like to train with Tricia, please email her at tricia@pilates1901.com
Our expert staff is trained by internationally recognized STOTT PILATES® and other disciplines to insure our students achieve their goals effectively and safely.