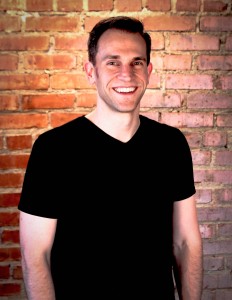 Rob VanBiber is a STOTT PILATES® certified Pilates instructor, and has completed training courses in Mat, Reformer, and Injuries and Special Populations. Rob's interest in Pilates began, while trying to find a form of exercise that would help improve his mechanics as a drummer. Rob quickly fell in love with Pilates because of the results. Having always been an active person, specifically a runner, Rob noticed the changes in his body happened amazingly quick! His strength improved at a core level as his flexibility and mind body connection progressed. "Not only that," he says, " I have a blast doing this, and I look forward to my workout sessions all week."
Rob's background includes 10 years in Commercial Real Estate loan servicing as an Account Manager and Underwriter. As a drummer, Rob has been a working musician for 20 years, which includes recording and touring.
His passion for his own health and a method for sharing it led him to take his personal Pilates training to the next level, becoming a STOTT PILATES® certified instructor.
Our expert staff is trained by internationally recognized STOTT PILATES® and other disciplines to insure our students achieve their goals effectively and safely.