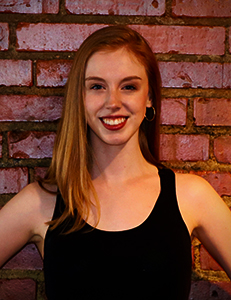 Nora Hennessy graduated from Missouri State University with her B.F.A. in Musical Theatre. Nora found Pilates after an injury and a long and frustrating recovery. It provided her with a brand new understanding of body awareness and fitness.
Pilates helped Nora become a better dancer by increasing her body awareness and control, a better actor by allowing her to be physically free in a safe way, and a better singer with focused breath work and lower ab engagement.  She understand how Pilates provides performers with a sustainable and effective fitness routine to completely change the connection between their minds and the body.
Nora felt so lucky about her discovery that she decided to become a Pilates instructor.  She is trained in STOTT Pilates® to teach mat and is currently taking her STOTT Pilates® Intensive Reformer training.
Nora's passion is to help unlock their full potential through movement.