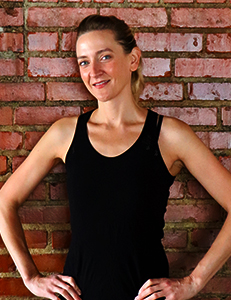 Miranda has always had a passion for staying healthy and fit and believes that a strong body goes hand in hand with a strong mind. While living in Sydney, Australia, she started taking Pilates classes and fell in love with it during her first reformer class. She has now been practicing Pilates for over 12 years and loves how challenging it is, but also that it has the power to restore movement and improve posture.
Miranda was so impressed with what Pilates did for her body and mind that she decided to become an instructor training with Body Arts and Science International (BASI Pilates).
Through her classes and private sessions, Miranda aims to provide clients with well-rounded and challenging workouts that focus on correct alignment and functional movement in a fun and safe environment.
"Change happens through movement, and movement heals." Joseph Pilates