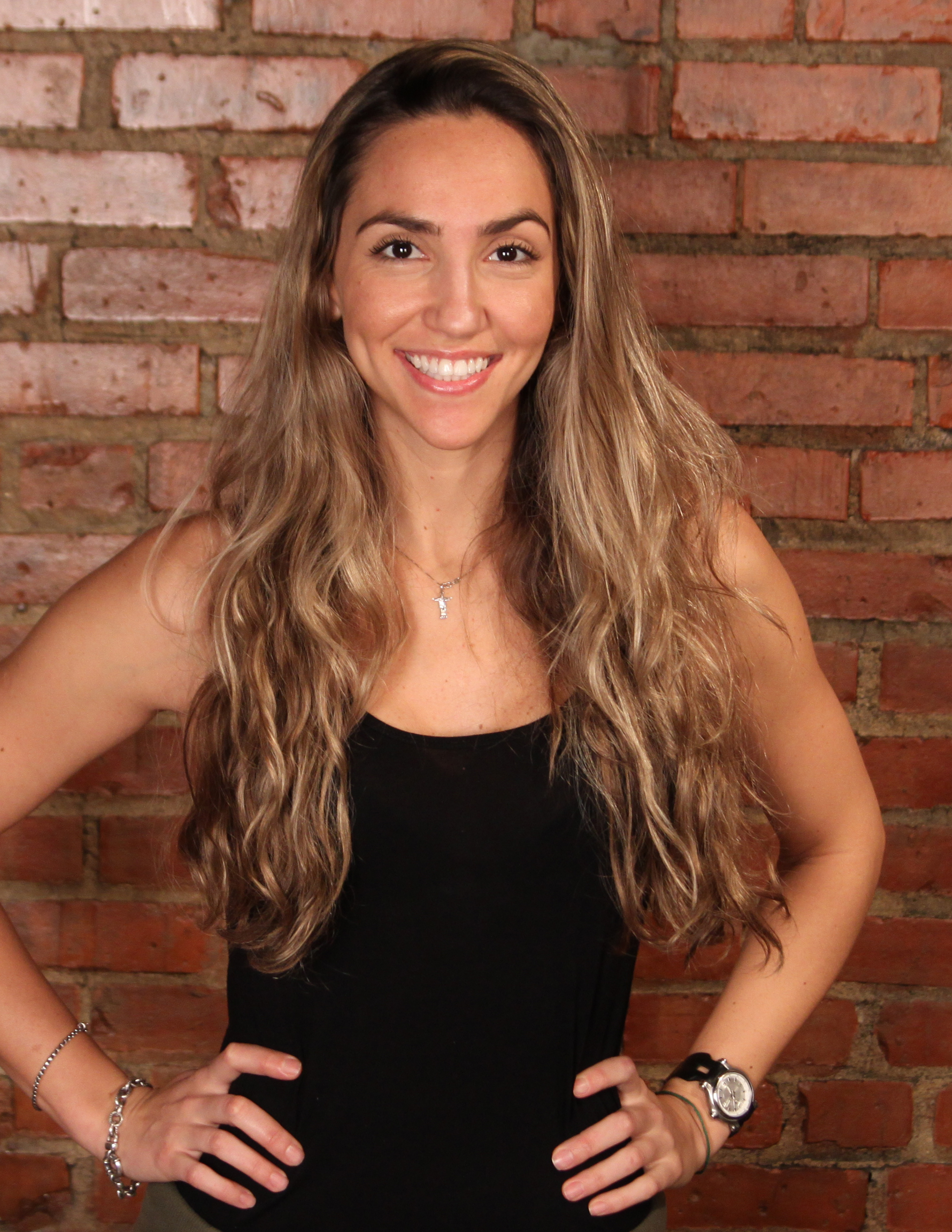 Mayne, who is Brazilian, graduated with a degree in Physical Therapy in 2007.  She moved to KC to start her master's program in health education, having worked a variety of health oriented jobs including fields including aesthetics, rehab and in hospitals.
For the past five years she's made Pilates a priority in her workouts because she feels it brings her more balance, strength, concentration, and discipline. She also believes it improves performance in other sports due to better connection and body awareness.
Before she came to Pilates 1901, she had a great instructor who has always encouraged her to take STOTT PILATES® training. Therefore, she believes that an awesome instructor grounded and educated by an internationally recognized school can make all the difference.
She knows from personal experience how a dedicated and passionate teacher can transform a simple workout into something permanent and inspiring!
Mayne's main goal is to show people how to love with their workouts.  She is extremely excited to work at Pilates 1901, to improve  the health and fitness of our community and around the globe.
One of her favorites Joseph Pilates quotes is "The Pilates Method of Body Conditioning develops the body uniformly, corrects posture, restores vitality, invigorates the mind and elevates the spirit."
Our expert staff is trained by internationally recognized STOTT PILATES® and other disciplines to insure our students achieve their goals effectively and safely.