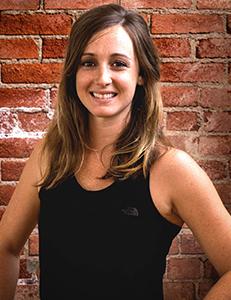 Adrienne Gard is a certified STOTT PILATES® instructor who grew up in Memphis, Tennessee. She is brand new to the KC area having recently relocated to here with her boyfriend.
Her passion in life is to educate herself and others in living "above the wellness line." Adrienne implements this passion into her Pilates practice by teaching others how to strengthen their body through thoughtful, controlled, movements.
Her desire to impact the lives around her is evident throughout every class taught, and inside of any personal interaction she has with people! She is also an essential oils expert who loves sharing her knowledge of how oils, like Pilates, helps improve our health and well being.
If you would like to train with Adrienne, please email her at: adrienne@pilates1901.com
Our expert staff is trained by internationally recognized STOTT PILATES® and other disciplines to insure our students achieve their goals effectively and safely.