Why Yogini Shanna Haun loves 1901!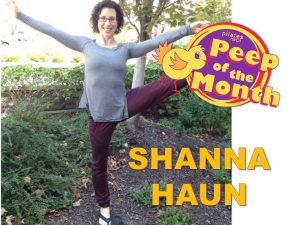 Shanna Haun is hard to miss.  She's a tiny power house who has a huge presence- which is why we noticed her immediately when she started training with us at Pilates 1901.
Referred by her Yoga Mentor, Renee DeTar (who also takes classes at 1901), Shanna never dreamed she'd be making the drive from 152nd street multiple times per week to do Pilates at Pilates 1901.
As one of the city's best Yoga teachers, Shanna credits Pilates for not only changing her body, but changing the way she teaches her own classes.  Pilates has given her a new language to better communicate connection and movement to her yoga students.
We would have asked Shanna to join our new Yoga Team at 1901, but didn't want to mess with her "private time" vibe at the studio.  We love you Shanna and love having you in our classes.
Click here for our new Summer Pilates and Yoga Class Schedule.